Watch: Jurassic World Trailer Released
Jeff Goldblum Returns!
Football fans were given a treat on Thursday night when the first trailer for Jurassic World: Fallen Kingdom premiered during Thursday night football.
Chris Pratt and Bryce Dallas Howard are back as Owen and Claire, but most importantly…..JEFF GOLDBLUM RETURNS AS IAN MALCOLM. Sorry, I'm excited. But Jeff Goldblum is the best and it should be law that he has to be in every movie ever.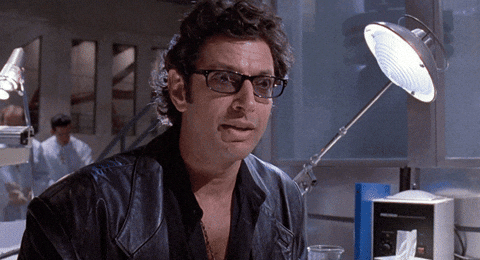 Fallen Kingdom will hit theatres on June 22nd. Watch the full trailer below: