Ray Thomas Passes Away
Founding Member of Moody Blues was 76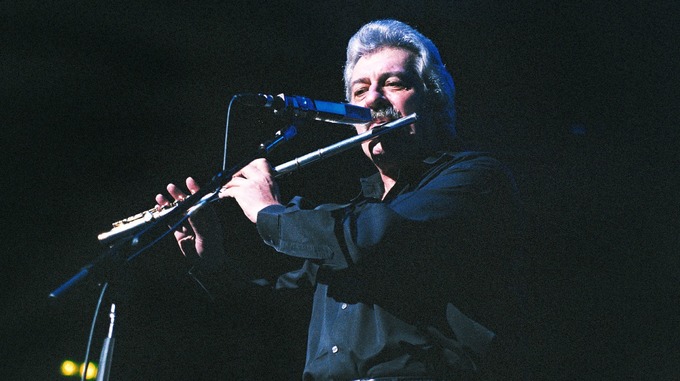 Ray Thomas, one of the founding members of the legendary progressive rock band The Moody Blues has died at the age of 76.
Ray was a vocalist and also played flute for the band over the years. In the early days of his career, he started playing with some Birmingham area rhythm and blues bands in the 60's and would later form The Moody Blues along with Mike Pinder, Denny Laine, Graeme Edge and Clint Warwick.  They started off initially as an r & b band but would eventually bring in lush orchestral arrangements that would become known as "progressive rock" back in the day.  Their 1967 album Days of Future Passed  would become a landmark for the band and the genre.
Ray Thomas released two solo albums after the band broke up in the mid-70's.  The Moody Blues would reunite and Ray Thomas was a member up until health problems forced him to leave the band.  He had announced on his web site in 2014 he was battling prostrate cancer, however no cause of his death has been given as yet.
The Moody Blues are scheduled to be inducted into the Rock 'n Roll Hall of Fame this April.