Woody Harrelson Lost 'Dumb and Dumber' Role Over Bet
He's probably a bit relieved...
Dumb and Dumber would have been much different if Woody Harrelson didn't win a bet with director Peter Farrelly.
Jim Carrey and Jeff Daniels played the two lovable goofballs Lloyd and Harry in the comedy classic, which could have been a lot different if Woody Harrelson didn't lose a game of pool 20 years ago.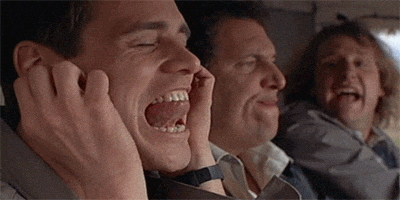 He told Britain's ShortList magazine:
"It was shot by one of my best buddies – my one-time roommate, in fact – Peter Farrelly, along with his brother Bobby. They'd had no success at that time, but really wanted me to do the movie. Pete's a good pool player, so I challenged him to a game and said, 'If I lose this game, I'll do your movie – if I win, I'm not gonna do it.'"
Like a suspenseful movie, the bet came down to the final shot.
"The game came down to the eight ball – and I've never been so disappointed to sink an eight ball in my life," he laughed. "Although, I dunno if I could've played that part as well as Jeff Daniels did anyway."