'The Handmaid's Tale' Renewed for Third Season
on hulu
"The Handmaid's Tale" has only been back on TV for two episodes of it's second season and has already been renewed for a third. Hulu made the announcement at the 2018 Digital Content NewFronts event in New York City.
Hulu was the first streaming service to take home the best drama Emmy award when "The Handmaid's Tale" won at the 2017 awards. It won a total of two Emmy's (nominated for three) and 8 Golden Globes (nominated for 13). The show doubled it's audience for the season 2 premier last month. It had the most-viewed debut in Hulu history.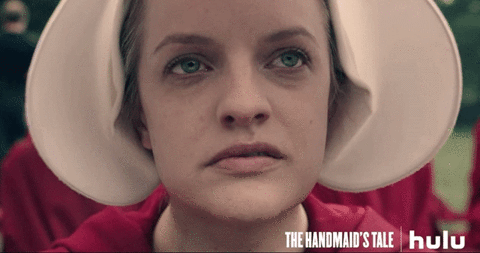 Also coming up on Hulu, Mindy Kaling will be adapting "Four Weddings and a Funeral" for TV. Hulu has also teamed up with Blumhouse Television for a horror event series called "Into the Dark".