Ozzy Osbourne Hospitilized
Needed Emergency Surgery on hand
A couple of hangnails quickly led to emergency surgery for Ozzy Osbourne, according to his wife Sharon.
Ozzy had to postpone Saturday night's concert in Mountain View, California after checking into Los Angeles' Cedars-Sinai Medical Center with an infection that required doctors' immediate attention, and he was still in hospital as of yesterday.
Sharon said she was shocked as the health emergency developed from what had started as just a minor injury on his right hand.  "He had a little cut on his thumb and you know when you like, pull the side of your nail? He just left it and then he hit it on a door and it started to get bigger and bigger," Sharon explained on her daytime show The Talk on Monday, revealing the "same thing" happened to his middle finger, which also began to swell.
"He ended up having to have two operations, where they cut the side of his thumb and his middle finger to get rid of the infection. From something which you would think is absolutely nothing, he's still in hospital today. It's unbelievable," she said. "He's on antibiotic drips, two different kinds. He's just stuck there… eating ice cream."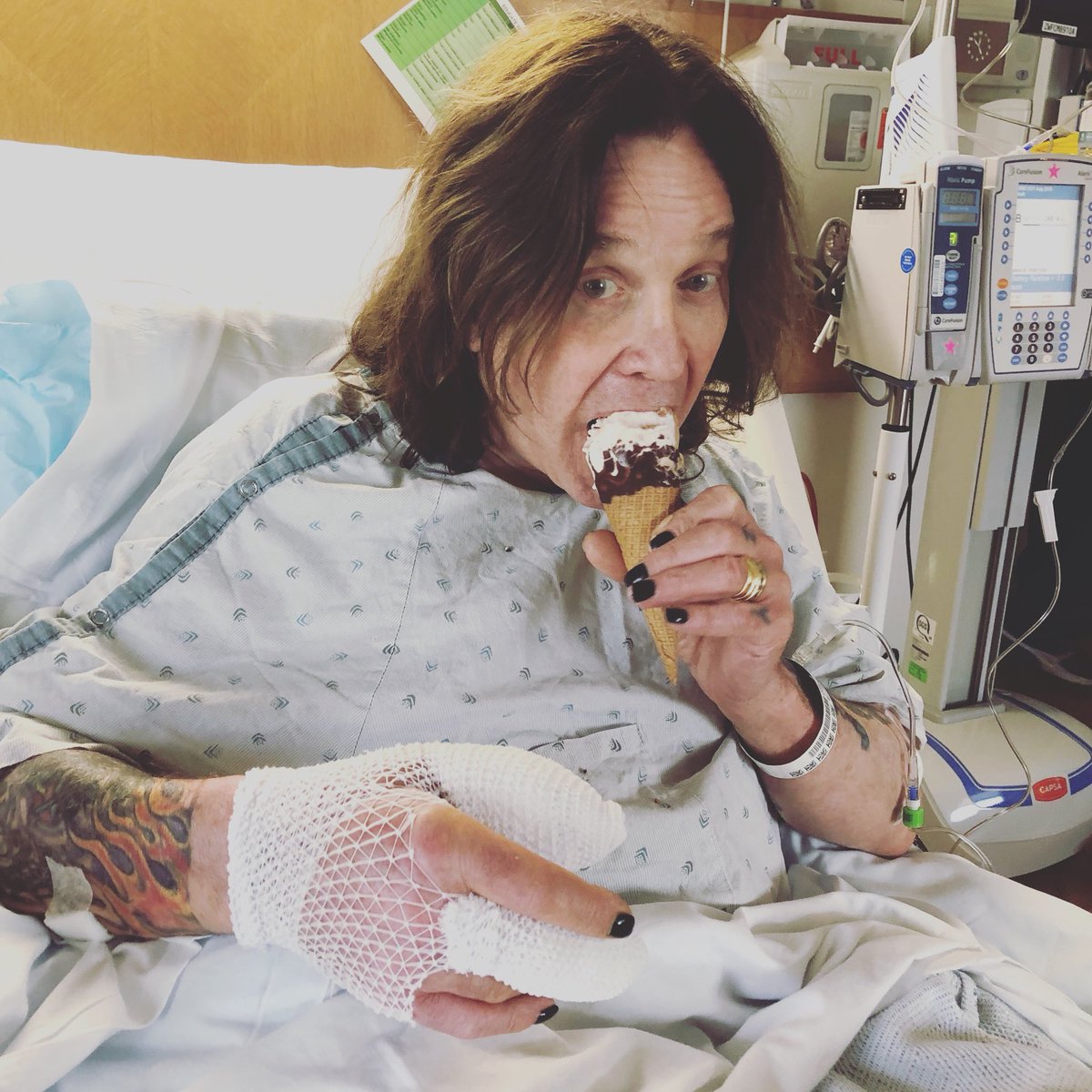 Ozzy has had to cancel two more dates on his No More Tours 2 tour but is hoping to be back in action on Saturday night for his show at the MGM Grand Garden Arena in Las Vegas.