Nazareth Coming to Barrie
Scottish Rockers Love Canada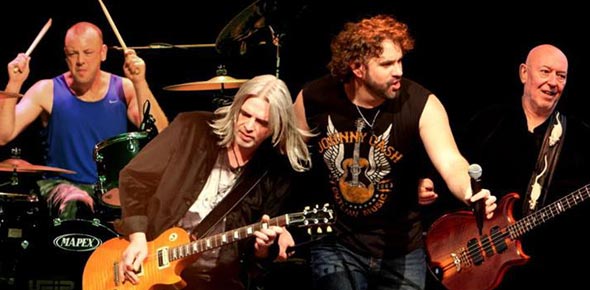 If you go back far enough, you may have had one of their 8-tracks cranked up while cruising the beach in your jacked-up muscle car back in the day, at least until your tape deck ate the tape and you had to pull what was left of it out of the player by the strands.
The hard rocking Scottish band Nazareth is coming to town toward the end of the 95 Days of Summer Friday August 31st to help kick off the Labour Day holiday weekend at Maverick's Music Hall in downtown Barrie.  This is going to be a GREAT end of summer party and tickets are on sale now plus keep listening with ROCK 95 for a chance to win tickets PLUS a VIP Concert Experience including a Meet and Greet with the band, autographed swag & photo.
Nazareth loves to play Canada as this country has always really embraced them as a band, so come out and join the fun!  You can access tickets by clicking here.