Liam Neeson Announces Retirement from Action Films
"Guys, I'm sixty-f***ing-five!"
Liam Neeson is in town for the Toronto International Film Festival to promote a drama called Mark Felt: The Man Who Brought Down The White House. During a press conference he told Skynews that he's stepping down from action movies due to his age.
"They're still throwing serious money at me to do that stuff. I'm like: 'Guys, I'm sixty-f***ing-five.' Audiences are eventually going to go: 'Come on.'"
Believe it or not, his action debut was in 2008's Taken, where he played a former government operative trying to reconnect with his daughter. Since then, he's done dozens of action movies including two more in the Taken franchise, Non-Stop, and A Walk Among the Tombstones. His final two action movies will be Hard Powder, which has already been filmed. It's about a snow plow driver seeking revenge on drug dealers who killed his son. His final action film will be The Commuter.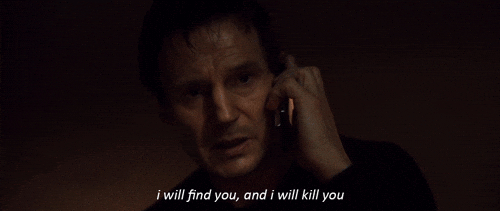 (cover photo via BagoGames flickr)