Cannabis Grower Buys Old West Town and Converts it into a Vacation Destination
Think "Westworld" without the robots
Nipton, California was founded in 1905 during the gold rush right on the Nevada's southern border. After the gold rush ended, so did Nipton's population, which is now at about 20 people.
Nipton is about to go green…cannabis green. American Green, a cannabis grower and marijuana-focused tech company based in Phoenix purchased all 120 acres of the town and plans to transform it into a pot paradise.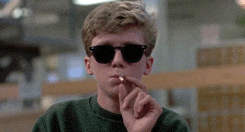 The purchase includes the Old West-style hotel, a school building, mineral baths, a few homes, an RV park, and a coffee shop for about $5 million. American Green plans to turn the town into "an energy-independent, cannabis-friendly hospitality destination." The company will be investing up to $2.5 million over the next 18 months. Think "Westworld" without robots.