Administrative Assistants Day
Tell us your stories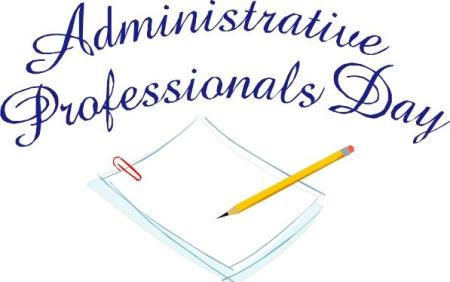 Happy Administrative Assistants Day.  It's good they set aside one day out of the year to honour the person who does all the work for the company.
Some boss's are sincerely caring of their administrative assistant and will offer them a pay raise or maybe some time off to show their appreciation for their assistant's hard work.  Other boss's will just heap on the work today oblivious to the fact that today is supposed to be a special day for their assistant.
You can imagine some of the stories some assistant's could tell about their boss and some of the things they have asked their assistant's to do for them and maybe we'll hear some of those stories on-air this afternoon.
Meantime, if you are an Administrative Assistant, maybe the boss will take you out for lunch today.  Hopefully at a restaurant where you look down at the menu rather than up, or maybe a little time off to enjoy later and if you get nothing at all, let us know and we'll send you the instructions on how to short-circuit the boss's computer.