A Night to Remember
ROCK 95's 29th Birthday Bash Celebration!
Well, we made good use of that extra hour sleep we got on the weekend.  It was a welcome addition to the weekend and much needed after ROCK 95's 28th Birthday Bash Friday night.
There was a lot of energy inside Maverick's Music Hall as the anticipation of who in attendance was going to be $200,000 richer a little bit later in the evening, and the night opened with an introduction of the staff and right away the first event of the evening turned out to be a Rock, Paper, Scissors match-up for passes to ROCK 95's 30th Birthday Bash next year!  The passes were won by Andrea Bishop of Barrie.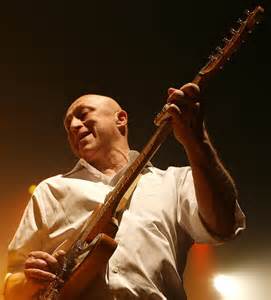 David Wilcox set the tone for the party with his precision guitar playing and his deep catalogue of blues-driven guitar favourites that had the crowd instantly into party-mode. Right after David Wilcox, the prizes started flowing, one after another.  $400,000 worth of amazing prizes were going to be given out to the people gathered all before the night was over.
Finger 11 was up next on stage which featured some awesome sing-a-longs and even a few surprise covers of Genesis and Pink Floyd mixed in which the crowd really seemed to appreciate.  A guitar flew into the crowd during the set and Cat was looking for Craig when it turned out he had slipped over to the nearby McDonald's for some "munchies" for the crowd.
Craig Ordered 800 McDonalds Cheeseburgers!

It wasn't just $400,000 in cash and prizes we gave away at the Rock 95 Birthday Bash last night….Craig also picked up 800 McDonald's Cheeseburgers to share with all his friends!

Posted by Rock 95 on Saturday, November 4, 2017
Ian Thornley with Big Wreck  rounded out the performances with a tight show that featured all of the bands big songs, plus some new ones from their latest album and by the end of their performance the crowd was stoked to see who was going to be the big winner of the trip to England complete with a classic Jaguar (that got a parking ticket while parked in front of Mavericks), the amazing Indian Springfield Motorcycle from Peak Powersports and of course the Grand Prize of $200,000!
In the end it was a shocked George Verstraten  and his wife from Brechin Ontario who hoisted the big cardboard cheque and will be padding their bank account with 200,000!  What a night!  Congrats to all of the winners!